Mercari, Inc. ("Mercari")'s research team Mercari R4D ("R4D") announces that starting September 1, 2022, it will start providing listing data from the Mercari marketplace app for free to universities and other public research organizations (institutions for academic research). This data will be released in the form of Mercari Data Sets through the Informatics Research Data Repository ("IDR"), a dataset sharing service operated by the Inter-University Research Institute Corporation, Research Organization of Information and Systems, National Institute of Informatics ("NII").
In recent years, the use and application of data is becoming an increasingly important factor in improving our quality of life and resolving social issues. For example, in the field of academia, there has been a growth in research that utilizes data from emerging areas such as AI and big data. There is a strong desire in the research community to conduct research using actual data to produce results that can actually be put to use in society.
Mercari holds a significant amount of data related to the secondary C2C (Consumer to Consumer) distribution market, including listing details, photos, and comments from the over 20.4 million monthly users of its marketplace app. R4D has collaborated with NII to provide data sets to academic research institutions for research purposes, while giving proper consideration to privacy in compliance with the Act on the Protection of Personal Information. Our hope is for this data to encourage collaborative research between industry and academia, give birth to new research communities, and lead to further talent development.
The Mercari Data Sets that will be shared this time around include information on the items listed on the Mercari marketplace app from January to December 2020 and will be limited to information publicly available on Mercari. These Data Sets will be provided and are only to be used for academic research purposes—we will be providing them to universities and other public research institutions through IDR after screening their usage applications and giving approval. The following is an overview of our Mercari Data Sets, the content of which will be updated periodically.
Mercari Data Sets overview:
Period: January–December 2020
Content:

Information on listed items (text and image data)
Information on comments1 (text data)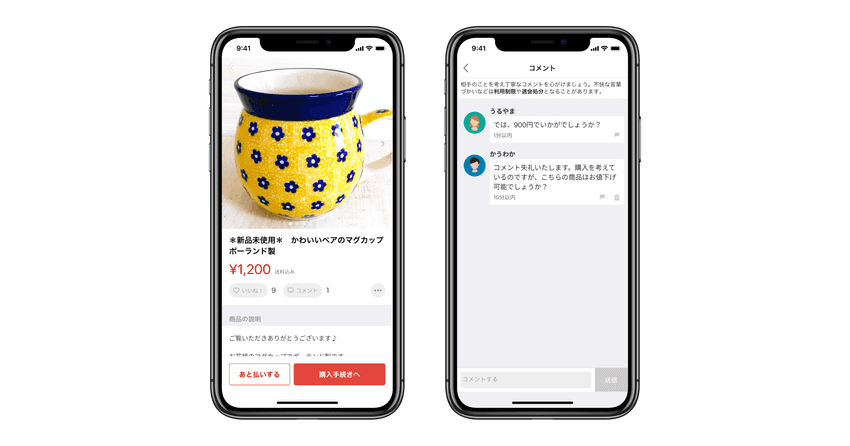 These Mercari Data Sets can be utilized to conduct a variety of research toward the creation of a circular economy, including analyses of consumer behavior and psychology during the process of making C2C transactions, the value of secondhand goods, and the characteristics of the secondary distribution market.
R4D will continue working with NII to encourage use of this data, while promoting collaboration between industry and academia and driving continuous talent development. Through efforts like these, we hope to keep contributing to the research community as a whole.
About Mercari R4D
Mercari R4D was established in December 2017 as a research and development organization that aims to implement its findings practically, as part of the world at large. R4D aims to create future innovation for Mercari Group's services and businesses centered on the core concept of changing value exchange through technology. It conducts research and development technologies such as AI, blockchain, HCI (human-computer interaction), quantum information technology, and mobility.
Contact
Please contact about our research project from the contact page in R4D Web.
---
Limited to comments that are exchanged between users before a purchase is made, which can be viewed by anyone on the service.↩