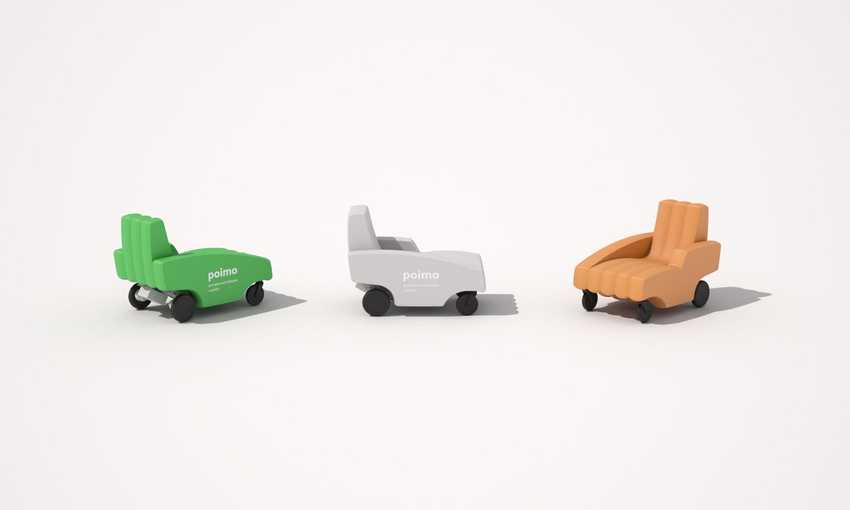 Mercari R4D ("R4D"), the research and development arm of Mercari, Inc. ("Mercari"), announces that it will exhibit its inflatable electric mobility device Poimo at VivaTech 2022, Europe's biggest startup and tech event.
Poimo is a new type of electric mobility device that uses an inflatable design. It started as a joint research project between R4D and the Japan Science and Technology Agency's (JST) ERATO Kawahara Universal Information Network Project, which is overseen by Professor Yoshihiro Kawahara from the University of Tokyo's Graduate School of Engineering.
R4D is working on research and development to make Poimo publicly available as a short-distance transportation method. VivaTech 2022 will be R4D's first time exhibiting an actual Poimo device at an overseas event. Through this opportunity, the organization aims to increase recognition of Poimo overseas, gain an understanding of demand for such a device in Europe, and create opportunities for potential partnerships with other companies.
VivaTech 2022 Overview
VivaTech is Europe's biggest startup and tech event. The 2022 edition will be held starting on June 15, 2022, in Paris, France. At this event, R4D will exhibit a new Poimo prototype developed based on the original sofa-like model. Attendees will also have the chance to test-ride the device.
New Poimo Prototype Overview
The new Poimo prototype to be unveiled at VivaTech 2022 is a model with enhanced safety and durability compared to the previous sofa-like model. It represents one more step toward the goal of making the device publicly available. Designers have also modified the shape of the body to make it easier to ride without slipping off, ensuring that anyone can feel at ease using the device.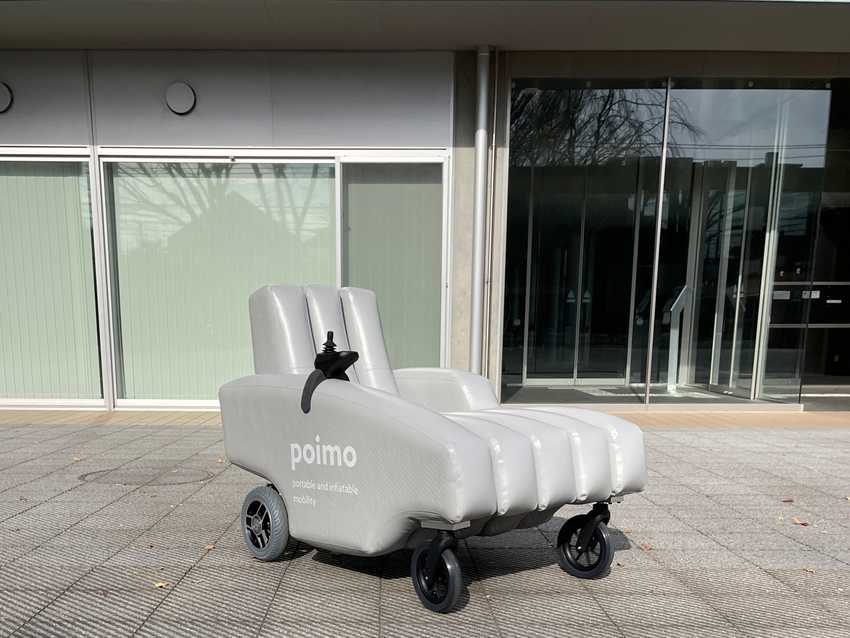 R4D's next step will be to improve Poimo's driving performance, ease of use, and durability, as well as to collaborate with partners and local governments in order to create proofs of concept before bringing it to the public.
(Poimo is a registered trademark of Mercari, Inc. For more information about Poimo, see here
About Mercari R4D
Mercari R4D was established in December 2017 as a research and development organization that aims to implement its findings practically, as part of the world at large. R4D stands for Research and 4 D's: Design, Development, Deployment, and Disruption. R4D aims to create future innovation for the Mercari Group's services and businesses centered on the core concept of changing value exchange through technology. It conducts research and development in such areas as AI, blockchain, HCI (human-computer interaction), quantum computing, and mobility. For inquiries regarding R4D's research, please contact us through R4D's website.